2019 Spirit Calendar ♥ Dress Up, Earn Points and a Raffle Entry for the Monthly Check-in Gift Basket
Dress up for the theme of the month when you come for your regular visit and earn EXTRA VIP REWARD POINTS AND A RAFFLE ENTRY for the Monthly Check-in Gift Basket from us
Each month Cascade Orthodontics will be decked out in the theme of the month. DRESS IN COSTUME for the monthly theme and SHOW YOUR CASCADE ORTHODONTICS SPIRIT! See you soon!!!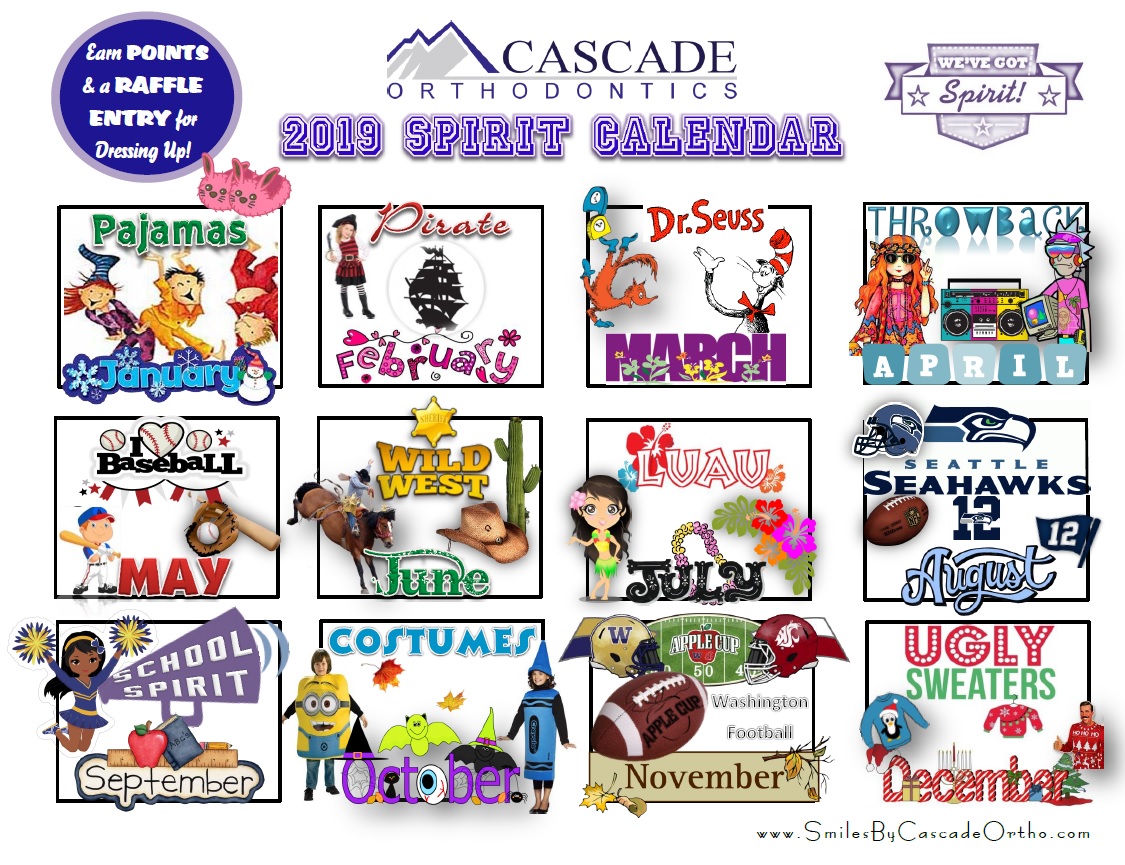 Care to Share
Now is a GREAT TIME to start orthodontics, because we have a SPECIAL PROMOTION to offer YOU!!! Right-click on the Care to Share image below, select "Save Image as ...," and download to your desktop to print! Or you can "Copy" and "Paste" the image into a Word document instead!

Our Game Room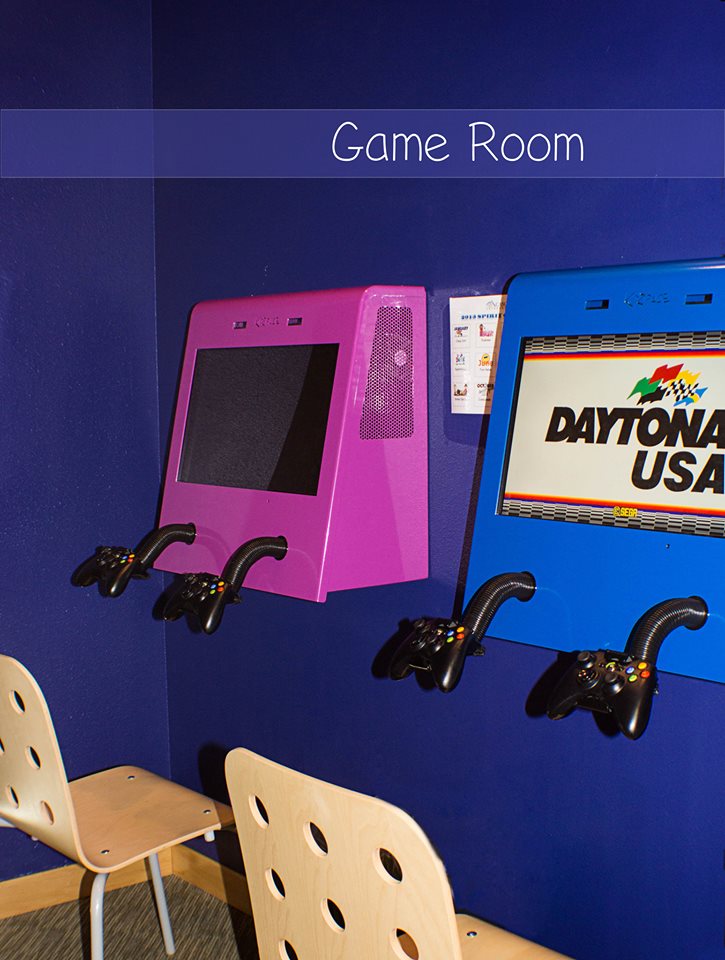 Our very popular Game Room has four Xbox 360 stations that feature ten different games apiece! All games are rated "E" for Everyone, and include: Madden NFL, Sonic Adventure, Daytona USA, Cloudy with a Chance of Meatballs, NBA 2K10, and Sonic & Sega Racing.
Cascade VIP Rewards
At Cascade Orthodontics, we have a patient rewards system to make your orthodontic experience a fun one! Throughout your treatment, there are many ways to earn VIP Reward Points that you can use to purchase great prizes in our Rewards Hub. Ima­gine earn­ing points for be­ing a great pa­tient and hav­ing a great smile! With Cascade Orthodontics, you get to join a mem­ber­ship club of lucky users who earn points for do­ing all kinds of awe­some things. And the best part is that you get to use your points to play games, or­der gift cards and more!
VIP Rewards Member Card