We recognize that all our patients are unique and deserve to receive orthodontic care that reflects their individual needs. Our experienced and talented team is committed to working with you and your family to create a comfortable, stress-free, and rewarding orthodontic experience every time you visit our practice.
We are pleased to welcome you and your family, and we look forward to working with you!
---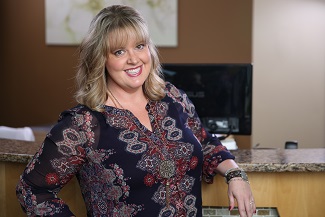 Bliss
Front Office Supervisor
Hi, I am a born and raised Washingtonian and absolutely love the outdoors! Entering the dental field later in my adulthood, I graduated dental assisting school top of my class in 2001. I have found orthodontics to be the most rewarding of my dental career. I was the first employee at Cascade Orthodontics, and have already been a part of impacting many families lives with positive smile stories!
In my spare time I enjoy movies, hiking and camping with my family and friends. Happily married over 20 years, we have 2 grown children and a little Shmorkie pup named Lovie. Traveling the world is a dream I will live out one day, but for now I am eager to meet your family and watch the transformation of your smiles as you grow with us at Cascade Orthodontics.
---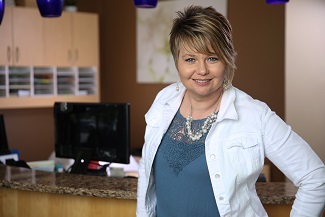 Tiffany
Scheduling Coordinator
I started as a patient with Cascade Orthodontics as loved the people and the office so much I came to work here. My son and daughter are also patients here!
My co-workers have become some of my best friends and I have never loved a job as much as I love working for Cascade.
I am married to my high school sweetheart for over 20 years, mother of 2 beautiful children and I love my job!
---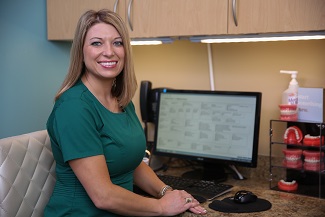 Misty
Treatment Coordinator & Clinical Assistant
I have been in the orthodontic field since 2001, love being a part of our team at Cascade Orthodontics! I love getting to know each patient, providing encouragement, and easing them through their treatment with a smile. Orthodontics is a very rewarding career and always evolving. I love how a beautiful smile can change one's life, and I enjoy being able to help enhance a patient's self-confidence. I love having the opportunity to work closely with an amazing group of people who share the same passion as I do.
In my spare time, I love spending time with my 3 children, extended family and friends. I really enjoy the outdoors, cooking, and am a huge football fan!
---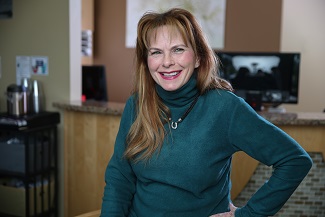 Robin
Financial Coordinator
I have had the pleasure of working in the dental field for over 24 years, and am enjoying being a part of the Cascade Orthodontics Team! The orthodontic field is by far my favorite, and where my heart belongs. To see a patient's smile be transformed, as well as their self-esteem, is truly rewarding!
In my spare time, I enjoy spending time with my friends and especially at the farm where I get to love on the horses. Although many know my "happy place" is amongst the animals, I am filled with joy daily as I watch our patients grow with Cascade!!
---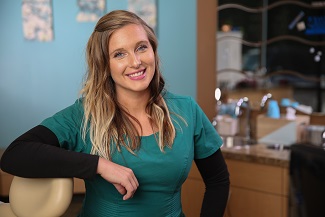 Kolby
Lead Assistant
I have been an orthodontic assistant over 10 years, and am very passionate about orthodontics. Being a part of our patient's orthodontic experience is an exciting job to hold each day as they become part of our Cascade family. When I leave the office, I enjoy going home to my family. We spend our time doing sports, watching movies, and hiking the Great Northwest!
---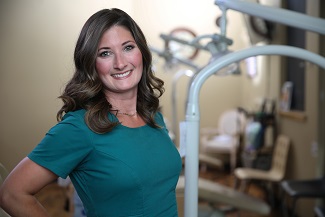 Jennifer
Clinical Assistant
Hello, I have been assisting since 2008. I studied at Seattle Central Community College in a dental assistant program for general dentistry. During this time, I too was in orthodontic treatment. I had an opportunity to do part of my externship in my ortho office. I found that I really enjoyed orthodontics! My heart specialized in helping those who come into the office fearful of not knowing what to expect. I pride myself on my work, and this shows through in the smiles of the patients when they leave the chair.
When I'm not at work, I am a busy mom of two small kids, juggling soccer and school. I have been married almost 18 years! The simple things in life are what I enjoy best, such as taking walks with my dogs Sula and Duke. Combing the beaches for treasures with my kids or spending time with family and friends are also things I treasure.
---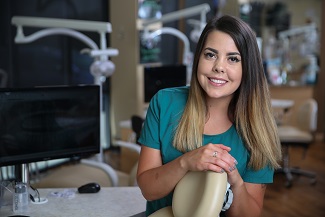 Emily
Clinical Assistant
Hi! I earned my Associate's Degree in dental assisting in 2015 and have worked with Dr. E. since 2017. My goal is to provide the best possible patient care. I love being a part of changing people's lives through their smiles! When I have free time, I love to travel with friends and family. I enjoy hiking and exploring new places. I hope to share my adventures with a fur baby soon! I believe...life is better when you laugh.
---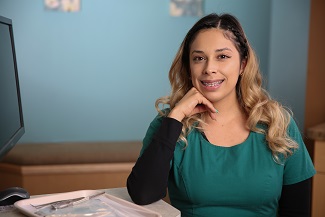 Mayra
Clinical Assistant
Hello, I assist Dr. E. and the rest of our team by providing excellent orthodontic care for our patients! I have worked in orthodontics since 2012 and joined this team in 2018. I love seeing how our patients' confidence is boosted after treatment. Their smiling faces make all the hard work worth it! The Pacific Northwest is where I was born and raised. I have two beautiful daughters and a big, goofy husband whom I love to spend all of my time with. We love to travel, work out, go to comedy shows, concerts and eat! I believe family should always come first!